Fashion rules the world .
We are fashion lovers and this gave birth to our fashion arm.
We would like to share our views on a few fashion trend that have come to stay.
LOUD LOGOS
Loud Logos were last seen in the 90's.
Loud logos is making a significant return as it has taken over the fashion industry.
Not just wearing from head to toe, clashing the logos.
2. DISCO
This fashion symbolizes the 70's fashion is no longer limited to movies and party.
Disco fashion trend has come to stay as it is seen on shoes and swim suits.
Also the number of silvery statement styles is on the rise.
Fashion items with sequins, metallic paillettes that shine even brighter are on the rise.
Glitter, sequins and metallics are not only for parties.
Take them out and rock them.
3. BRALETTES
Bralette are softer, lightweight and usually made without wiring and worn underneath.
The wire free style comes in all shades of colours, fabrics and design that are wore as a top.
Bralettes can be worn under cardigans and blazers and they don't have to match.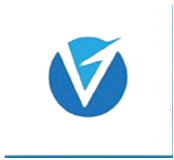 – Great under a slip dress or a boiler Suit (coveralls) with a plunging neckline.
To shop fashion items visit Fashion Archives – Virtual Assistant (avirtual-assistant.com)
You can engage us on live chat when you shop.
We can also be reach via whatsapp on +234-7013968214