HOW I CREATED PIXEL ID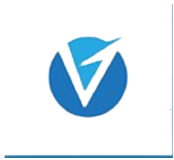 META(Facebook) pixel is a code needed to be installed on your website.
With this code when someone visits your website through Facebook, Facebook will take note of them.
This will help you to re market some other time.
To create a META (FACEBOOK) pixel, go to your business page,
Click on Business App,
On the column to your left look for all tools icon,
Click on the All tools icon.
Under Advertise, we have Events Manager. Click on events manager
Click on Data Source(BLUE TRIANGLE).
This will enable you to connect your data source from either your website or other CRMs.
Tick on Web and connect.
There are a number of things that can be done with META(Facebook) pixel.
1.Track Website Activities
2. Improve your return on Advertising
3. Reach new and existing customers
Create Pixel
-ENTER A PIXEL NAME
-ENTER YOUR WEBSITE URL
Now you have a pixel ID.