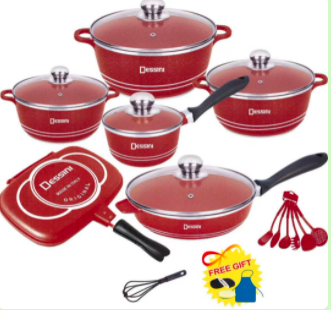 You do not need to break a bank to start an e-commerce business.
This is my story in business.
I have always been confronted by a bugging question from starters in life, on their willingness to start a business and they do not have the required capital, the banks are not willing to lend to them.
I used to belong to this same class of people, until I acquired required skills and in-depth knowledge about business.
What you require first to start a business is information/knowledge, followed by great financial discipline.
This two are the basics upon which business growth is guaranteed. I started out with nothing but the below listed skills
Website design
 Search Engine Optimization
 Social media management
 Data scrapping and mining
 Graphics design
 Video Editing
When preparedness (skills acquisition) meets opportunities, then the sky become your starting point.
I had the aforementioned skills and I ventured into E-commerce.
I did not have any cash stacked anywhere when I made this decision.
During my study and paid training, i realized that even the big names in E-commerce had the same challenge am confronted with, and it was resolved by partnership and dropshiping.
DROPSHIPPING'S MODEL IS SIMPLE.
Enter into agreement with partners of goods that are fast selling.
Lift the images of the product/goods or services displayed in your partner online store and add a little markup and resale online.
The internet is too big that you always have a space and target audience to sell to.
This kind of business model is extremely attractive. It eliminates the need for a physical store, office location or warehouse.
Instead, all you need is a laptop and an internet connection.
Gradually as you close businesses, you will discover the need for a landing page.
This is where the need of a website comes in.
In no distant time you start your own importation.
This is how AVIRTUAL ONLINE STORE Shop – Virtual Assistant (avirtual-assistant.com) came into existence and surely all others.
FACTS ABOUT DROPSHIPPING
Dropshipping business is a low-risk business model.
When it comes to startup costs, you only pay for products that you sell to paying customers.
You don't become overburdened with the cost of products storage and security,
You are not overburdened with keeping product inventory,
Not overburdened with costs of maintaining unsold inventory,
You are not overburdened with cost of employees Salary, Business premises rent, product packaging and shipment.
Do you want to be a dropshipper?
Reach AVIRTUAL ENTERPRISE on Whatsapp link below
https://chat.whatsapp.com/LEFUVmnWQfiEyxqJNBEO7F
Adaeze Unachukwu
(CEO AVIRTUAL ENTERPRISE)
Managing Social Media Arm/website chat and Building Brands For Businessowners/Politicians/Celebrities/Clergymen/Schools.
WhatsApp: 07013968214
Website: http://avirtual-assistant.com
Email: adaeze.unachukwu@avirtual-assistant.com