Description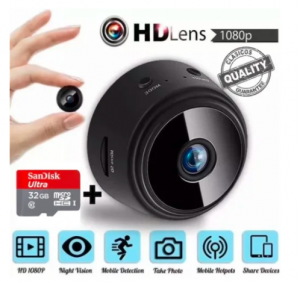 1080p has been the standard camera resolution for video surveillance in businesses and properties.
How to Install Surveillance camera
1. Install the app "little stars" on the phone you intend to use to monitor.
Just scan the barcode on the manual to take you to the app.
2. Once you have successfully installed the app, ensure you get an Internet source.
You either turn on the hotspot of another phone or you get a wifi dongle.
The camera will automatically connect to the Internet.
3. Open the app and follow the lead to register the device on your phone.
Once this has been done successfully, you can now monitor everything happening around you.